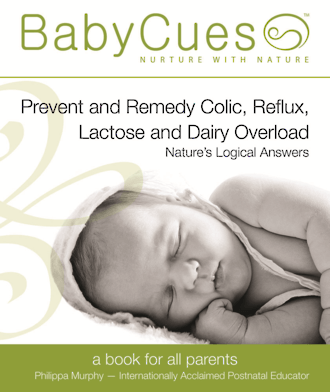 Book Review:
Philippa Murphy, Nurture with Nature: Prevent and Remedy Colic, Reflux, Lactose and Dairy Overload. Nature's Logical Answers. (Christchurch: Murphy Media Ltd, 2015 230pp., $49.95 pbk)
By Nessa King
My first baby, now 28, experienced long bouts of inconsolable crying. I'd heard vague stories about 'colic' but in my naivety had just assumed that it was a natural part of having a newborn. In those days we relied heavily on 'gripe water' and my husband's endless patience. The only thing that seemed to work was when he held our daughter face side down along his forearm and gently swayed her to and fro. We survived this ordeal, but it turned what should have been a special time into a frustrating and exhausting one. It was years before I realised that my daughter had a severe digestive intolerance.
When I saw this book I was glad that someone had taken the time to put together a practice that would save others from some of the stress that we went through. Western parenting has traditionally been based around what Philippa Murphy identifies as "either a demand or a routine style of newborn care". This has meant that baby care practice has been split into two camps. One side goes with what appears to be baby's needs at the time, while the other adopts a more structured approach. However, neither of these parenting styles has adequately dealt with the root causes of digestive upset in babies.
'Bio-logical Care' – a new way of nurturing
Murphy's early career as a maternity nurse and international postnatal educator taught her that practices around baby's inconsolable crying lacked a deeper understanding of what was going on at a physical level. The assumption that the problem was normal baby behaviour meant that colic, reflux, or lactose and dairy overload weren't being adequately dealt with. In response to this, she developed "a new way of nurturing" called 'Bio-logical Care'. Murphy's practice of reading babies became so successful that it eventually led to this book.
Designed with time-short parents in mind, Prevent and Remedy Colic, Reflux, Lactose and Dairy Overload: Nature's Logical Answers, shows Six Wind Cues that help to distinguish between a baby's 'common cry cycle', 'hunger cues', and true digestive discomfort. The part on Natures Wind Sequence (NWS) contains a step-by-step guide for burping, complete with images and easy to follow instructions. Murphy demonstrates techniques with fun, catchy titles like "Buddha Baby", "Do the Dangle" and "Ride to Burpsville". Her methods mean that you can make your baby comfortable and enjoy a bonding experience in one go.
In a later chapter  called 'Be Calm', Murphy gives practical methods that "work in harmony with your baby's cues, while developing their emotional and physical growth". Having the tools to move forward with a baby who has digestive overload leads to a more managed response and less stress for everyone. The book also supplies a good understanding of babies basic needs. Discussions on feeding, attachment parenting, swaddling and sleeping patterns will help to make the experience of having a newborn baby more enjoyable overall.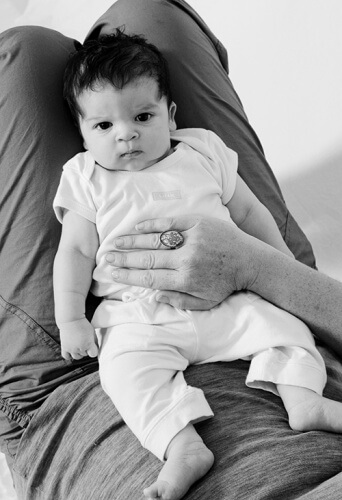 The best thing about this book is that it's written by someone who's a parent and an experienced postnatal practictioner. Murphy draws on her own experiences as both and comes up with a great "Bio-logical" system for the daily care of babies. From the outset it's obvious that the Baby Cues book is going to take you on a well-informed journey.  It's also beautifully designed, which makes it a wonderful gift for expectant or new parents.
Baby Cues, Nurture with Nature, Prevent and Remedy Colic, Reflux, Lactose and Dairy Overload. Nature's Logical Answers by Philippa Murphy is available at: http://www.naturessway.co.nz/shop/Well-being/Books.html
Vanessa King is a freelance writer and mother of two lovely daughters, one with the rare disorder, Ataxia Telangiectasia (28) and one teenager (17).